YOUR INDIVIDUAL TRAINING MANUALS
Servers
Bussers
Hostesses
Bartenders
Cocktail Servers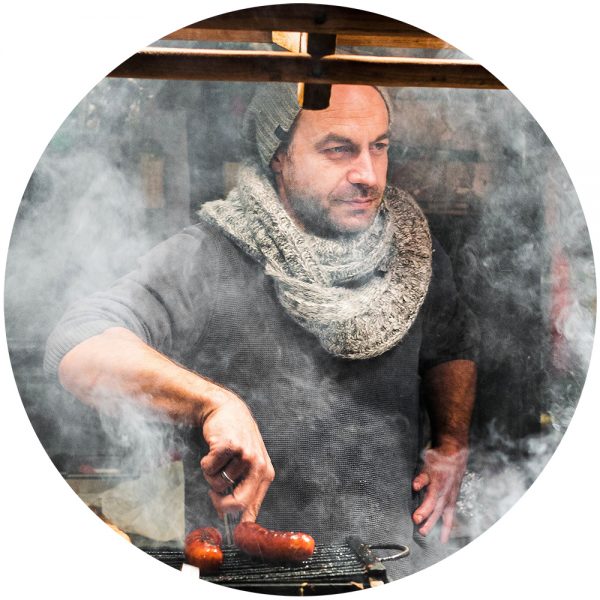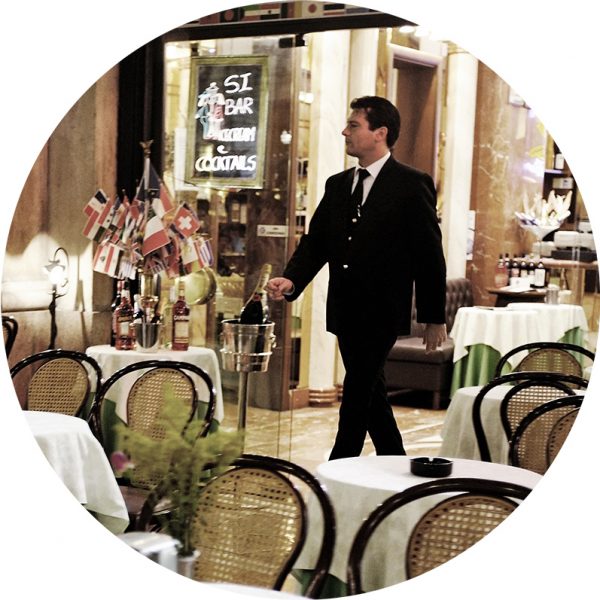 SMALL CAFÉ / BISTRO / BREWERY OWNERS
Do you only have a few employees? You may only have a few servers or a host/hostess working for you, but want to make sure you are offering your customers the best possible customer service. In that case, you may only want to buy the Server or Host/Hostess training manuals. No matter how few employees you have, every employee is an important factor in creating a quality experience for your customers, even family members. There are many customer service details and standards in all of these training manuals that will pleasantly surprise your customers.
BAR MANAGERS
Do you want to improve the service that your employees offer to customers? You might have just taken a new manager position, or just want to improve the work conditions and service where you are now. Therefore, the Bartender Training Manual and/or the Cocktail Server Training Manual would be very helpful to you. The Bartender Training Manual includes customer service instructions, as well as another section that will increase your bartender's speed and efficiency behind the bar. This will allow you to generate more revenue in the same amount of time.
SERVERS, BARTENDERS, COCKTAIL SERVERS
How important are gratuities to you?
You may want to improve your customer service skills, so you can earn better gratuities at work (the gratuities you earn are based on the service that you offer your customers). You may want to improve your customer service skills but you are not getting the necessary training at your present job. You may also be striving to become a better employee and to have more job security. These training manuals will help to create quality service standards so that you can earn more money. They will also allow you to become better organized and offer you ideas on becoming more team oriented. And as a bonus. If you study and apply what you have learned in your training manual, you will enjoy your work more.
DO YOU REALLY NEED TO IMPROVE YOUR CUSTOMER SERVICE?
You may think that you are already doing good, and you might be.  However, these training manuals will offer service standards that you may have forgotten about and standards that you were not aware of. You could be doing GREAT. They are intended to improve teamwork and organizational skills, as well as to create a healthier work environment.
INDIVIDUAL TRAINING MANUAL PRICING
SERVER (33 PAGES) – $95.00
BARTENDER (35 PAGES) – $95.00
COCKTAIL SERVER (31 PAGES) – $85.00
HOST/HOSTESS (19 PAGES) – $65.00
BUSSER/SERVER ASSISTANT (15 PAGES) – $55.00
You must have Microsoft Word or Open Office to download.
All Sales are in US Dollars and are final.
INSIDE YOUR TRAINING MANUAL
Below is a Table of Contents for the Server Training Manual. The Bartender and Cocktail Server Manuals are similar, but NOT the same. The Host/Hostess and Busser/Server Assistant Training Manuals have content that is pertinent to their job titles.
All TRAINING MANUALS FACILITATE TEAMWORK, ORGANIZATION, AND SELF-MOTIVATION.
TABLE OF CONTENTS
SERVER

Introduction
Quality Standards

A Guide for You, the Server

How Much You Offer Is How Much You Benefit

CREATING QUALITY SERVICE

First Impressions
Creating Quality Service
Greeting Our Customers
Interacting Courteously with Our Customers
Thanking Our Customers for Their Patronage
Attitude
Listening to Our Customers
Knowing Your Product
Suggestive Sales
Up Selling
Ordering Sequence
Food Service Order
Be Aware of Your Surroundings
Sell Yourself – Attitude, Individuality, Ability
Separate Checks
In Conclusion

BASIC SERVER DO'S AND DO NOT'S
TEAMWORK
HOW THE SERVER CAN INCORPORATE TEAMWORK
BEING ORGANIZED
IN CONCLUSION
STATEMENT OF AGREEMENT
WINE SERVICE & FACTS
CHAMPAGNE/SPARKLING WINE
All of the training manuals read as if they were written by management for their employees. The following are two excerpts from the manuals.
"…At YourRestaurant, we want every customer who walks through our doors to feel welcomed, appreciated and special. It is up to you and your co-workers to accomplish this. We work as a team to ensure that every customer receives quality service…"
"…Thanking our customers for their patronage is an essential component of the quality service experience. As our customers are departing, make sure that you thank them for coming in. Remember, they can go to many different places. By thanking our customers, you are acknowledging that you appreciate their business. "Thank you, Mr. Jones, have a great evening." Use their name as often as possible…"
When you receive your training manuals, you will replace the word, YourRestuarant, with your establishment's name throughout the manuals, using MS 'Find and Replace' (instructions are included with manuals). This will create a more personalized manual for your employees. It is a manual from you and not me.
You must have Microsoft Word or Open Office to download.
All sales are in US Dollars and are final.