Restaurant &
Café Managers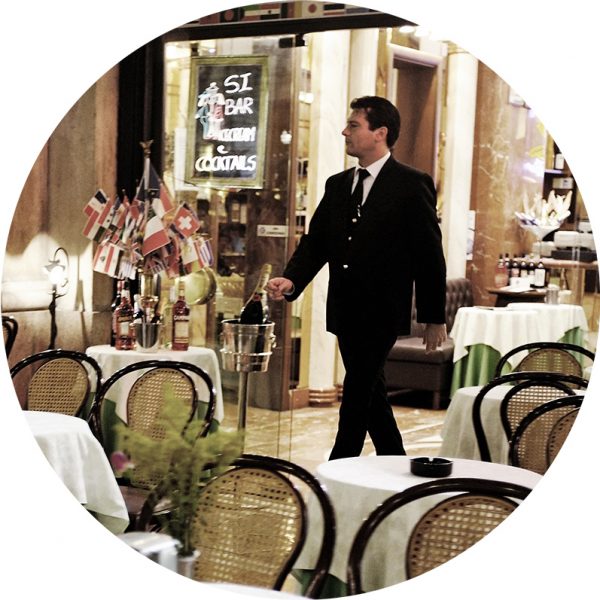 ARE YOU DELIVERING A QUALITY PRODUCT WITH LESS THAN QUALITY SERVICE?
What is quality service and who really cares anymore? Your customers do. In fact, everyone cares about the quality of service they receive when eating out. It doesn't matter whether it is fine dining, burgers or sandwiches. Your customers are paying good money for a quality meal.  Therefore, they expect quality customer service to complement that meal. Just like you do.
If you have the time to create training manuals for all of your FOH employees (or even just for one employee). Congratulations. That's great. However, if you do not have the time, your solution is here.
AND DON'T FORGET ABOUT YOUR FUTURE EMPLOYEES.
HOW WILL YOU TRAIN THEM?
My manuals focus on what skilled service used to be like 40 years ago (does anyone come back after two minutes to check on the entrées anymore?). These manuals are not complicated or overwhelming. They emphasize what service should be today, from each one of your FOH employees.
You may remember many of the customer service details discussed in the manuals, but never see in service anymore. You will also be surprised by how many you didn't know about. And, your customers will very much appreciate ALL THE DETAILS of service that are presented in these manuals.
YOUR TRAINING PACKAGE IS ONLY $295
Your package includes FIVE TRAINING MANUALS with a total of 133 pages
Servers (33 pages) – Table of Contents on Individual Manuals page
Bartenders (35 pages)
Cocktail Servers (31 pages)
Host/Hostesses (19 pages)
Bussers/Server Assistants (15 pages)
THIS IS ABOUT $2.25 A PAGE
ALSO INCLUDED IN YOUR TRAINING PACKAGE
A Basic Interview Questionnaire Form
Interview Guidelines Form
Physical Job Description Form
During Shift Duties Program (improves the flow during busy periods)
Hot Spot of the Week Training Program (little to no cost training)
Telephone Etiquette Training (potential revenue)
Taking a Reservation Training (better organized, less miscommunication)
Wine Service and Facts Training Information
Champagne/Sparkling Wine Training Information
Solving Customer Complaints Training
Your training manuals read as if they were written by you, for your employees. Two excerpts from the manuals and how they read:
"…At YourRestaurant, we want every customer who walks through our doors to feel welcomed, appreciated, and special. It will be up to you and your co-workers to accomplish this. We work as a team to ensure that every customer receives quality service…"
"…Thanking our customers for their patronage is an essential component of a quality service experience.  When our customers are departing, make sure that you thank them for coming in. Remember, they have a choice of many different places. By thanking our customers, you are acknowledging that you appreciate their business. "Thank you, Mr. Jones, have a great evening." Use their name as often as possible…"
When you receive your training manuals, you will replace the word, YourRestuarant, and insert your establishment's name throughout all of the training manuals, using MS 'Find and Replace' (instructions included with manuals). This will create a more personalized manual for your employees. It will be a manual from you… not me.
Employees who care, want to work hard, do a good job and offer quality service to their customers will appreciate this training and the application of these standards.
EVERYTHING MATTERS WHEN IT COMES TO YOUR CUSTOMERS. ONLY $295.00
You may also purchase any of the 5 Individual Manuals separately – CLICK HERE.
Server – $95.00
Bartender – $95.00
Cocktail Server – $85.00
Host/Hostesses – $65.00
Bussers/Server Assistants – $55.00
You must have Microsoft Word or Open Office to download
All Sales are in US Dollars and are final.